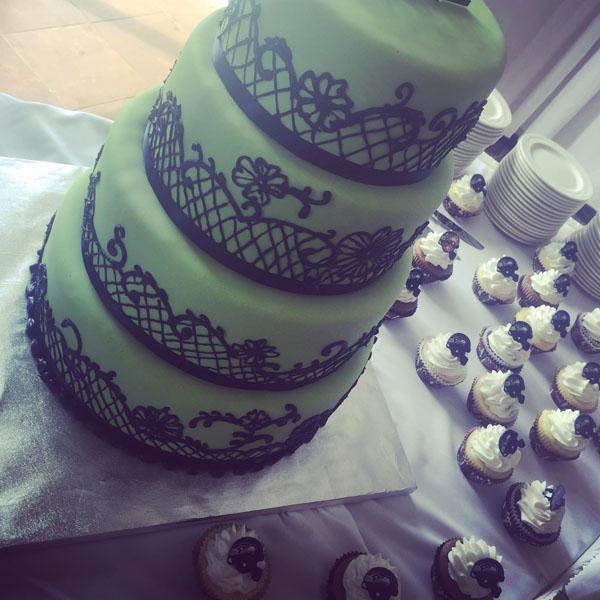 It's hard to put a price on perfection, but we've tried. And honestly, we think it's a steal! All prices are starting points and include basic design and frosting. Price will increase accordingly with additional design elements, decorations, and intricate details. Let us know what you're thinking of and we'll gladly provide a quote!
Wedding Cakes
Traditional tiered and layered wedding cakes start at $6/wedding guest.
Sheet Cakes
Quarter sheet starting at $80
Half sheet starting at $105
Full sheet starting at $175
Special Occasion Cakes
All special occasion cakes are three layers unless otherwise desired or specified.
6" starting at $45
8" starting at $70
9" starting at $85
10" starting at $100
11″ starting at $115
12" starting at $125
Cupcakes en Masse
Whether you want a cupcake tower for your wedding or special occasion, need trays of cupcakes to supplement your tiered wedding cake, or just personally need 50 cupcakes (hey, who are we to judge?), we're here for you.
Cupcakes are available in all the same flavors as our cakes. That's 30 flavors, more than 20 different fillings, and nearly a dozen frosting options!
Please note that bulk cupcake orders must contain a minimum of 4 full size cupcakes (or 1 dozen mini cupcakes) per desired flavor.
Cupcakes starting at $3.75/each*
Mini cupcakes starting at $16/dozen
*Dairy free starting at $4/each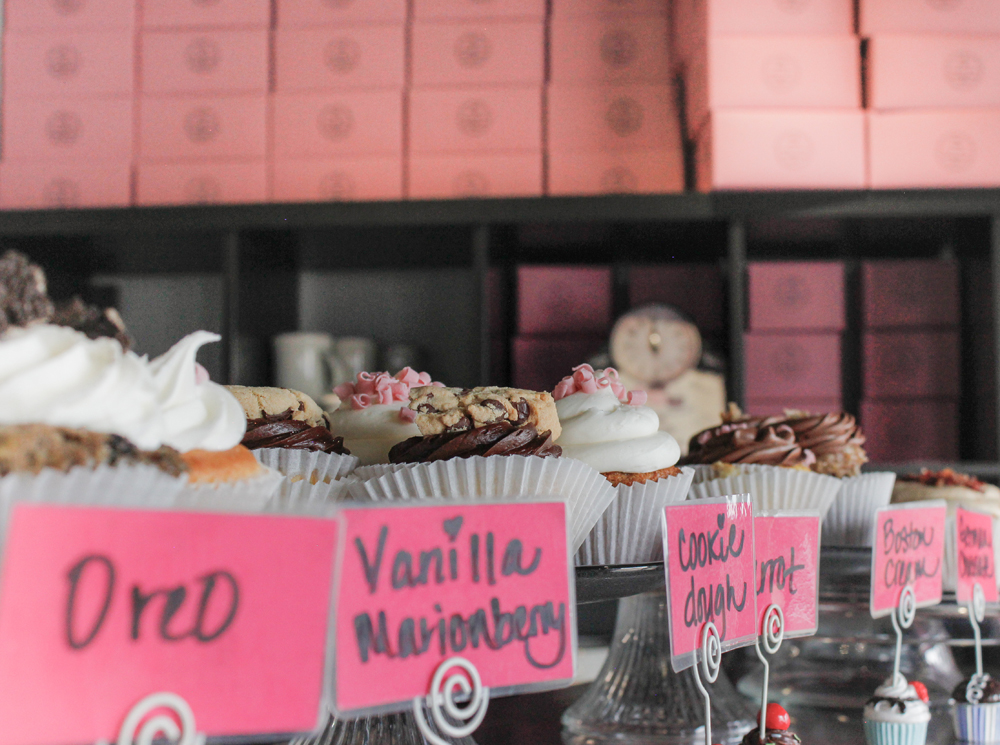 Cake Flavors
Almond Poppyseed
Apple
Banana
Caramel Apple
Carrot (with or without nuts)
Chai Spice
Champagne
Chocolate
Chocolate Chip
Chocolate Nut
Chocolate Raspberry
Chocolate Toffee
Coconut
Dense and Deep Chocolate
French Vanilla
Irish Cream
Java Chip
Maple Nut
Mocha Hazelnut
Oreo
Peanut Butter Chocolate Swirl
Peanut Butter Vanilla Swirl
Pineapple Coconut
Red Velvet
Vanilla w/ Cookie Dough
Vanilla Nut
White Cake
White Chocolate Macadamia
Yellow Cake
Fillings
Almond Cream
Almond Toffee
Bavarian Cream
Butterfinger Cream
Cherry
Chocolate Ganache
Chocolate Mousse
Coconut Cream
Cream Cheese
Lemon
Lemon Curd
Marionberry
Mint Chip
Orange Cream
Oreo Mousse
Pineapple Cream
Raspberry
Raspberry Mousse
Strawberry
Strawberry Mousse
White Chocolate Macadamia
Frosting
Buttercream
Chocolate Ganache
Flavored Buttercream
Caramel
Champagne
Irish Cream
Lemon
Mocha
Peanut Butter
Raspberry
Root Beer
Strawberry
Garnishes
Chocolate Fondant
Edible Luster Dusts
Edible Pearls
Edible Shapes / Forms / Shells
Flavored Fondant
Fondant Flowers
Gumpaste Flowers
Real Flowers
White Fondant
Our cake was perfection. Absolute perfection!! If you are looking for someone on the Oregon coast, I would recommend Michelle without hesitation. She is creative and open to your ideas and has great vision. On top of that, her cakes are moist and delicious. What more can you ask for?!