Special Occasion?
My Petite Sweet is here to make your big day just a little more beautiful and delicious. Whether you need the perfect cake for your wedding or 8 dozen cupcakes, we've got you covered. We'll be the icing on your chocolate chip cookie sandwich.
Come On Over!
Need a sweet treat to start your day right? Our ever-changing menu of sugar-infused heaven is sure to hit all the spots. Our Lincoln City bakery is the coziest place to meet up with friends, bring the kids, or curl up with a good book and a great pastry. Come visit us!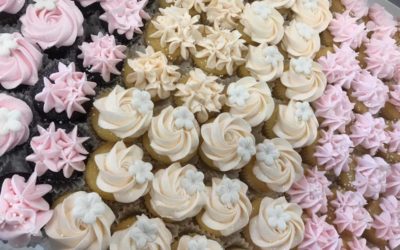 All you need is love. Well, love… and a little something for the sweet tooth maybe. Whether you're giving extra love to yourself or looking for the perfect sweet for your sweetie, we're here to make your Valentine's Day extra special!
read more
According to my grandchildren, tide pools and Michelle's cupcakes complete the coastal experience. Outstanding service with a customer first attitude from all.
- Bill M.