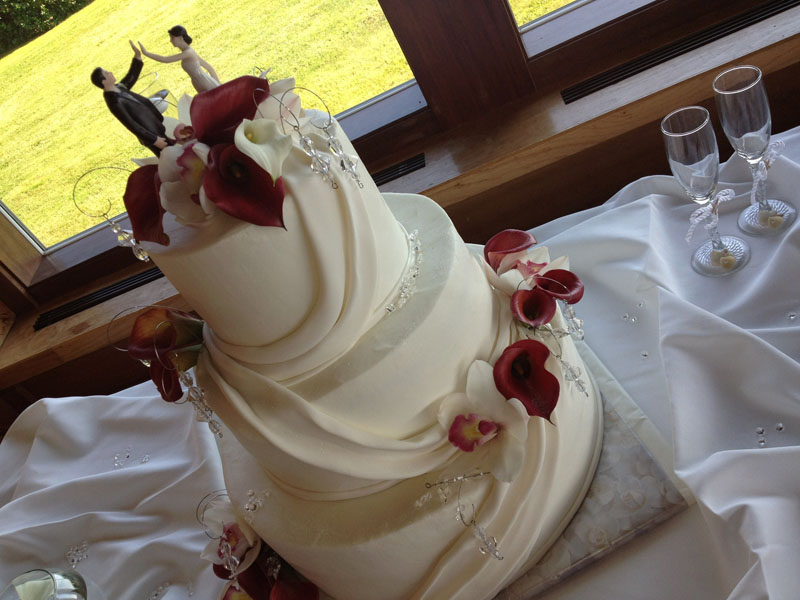 Planning the sweet treats for your special occasion is exciting! But we know it can be overwhelming too. You've got questions. We've got answers. Hopefully, some of them go together. But if you don't find what you're looking for below, please don't hesitate to Contact Us.
Will you deliver my wedding cake?
Yes, we offer $25 local delivery for up to 100 miles from our Lincoln City shop.
Will you deliver my special occasion cake or other goodies?
Yes, we offer $25 local delivery for up to 100 miles from our Lincoln City shop. For individual sweet treats, we would love for you to
stop by the shop
to pick something out.
How soon should I start planning my wedding cake?
We suggest contacting us at least 3 months in advance of your wedding (especially for summer weddings).
How soon should I schedule my tasting?
We suggest booking your tasting at least one week in advance of your desired tasting date and at least 6 weeks in advance of your wedding date. Please note that we are unable to accommodate Saturday tastings in June, July, and August.
Will you really make us an anniversary cake at no additional cost?
Absolutely! Life is too short to eat freezer-burned cake, so forget about saving the top tier. We'll make you a complimentary anniversary cake on or as close to your anniversary that you're back in Lincoln City.
What is the difference between a regular wedding cake and a display cake?
A regular wedding cake is entirely edible and is typically served to the wedding party and guests (sometimes supplemented with cupcakes or a sheet cake if necessary).
A display cake, however, can be edible, partially edible, or completely inedible. It can be a smaller, fully edible cake, but is more commonly made with styrofoam layers, giving the illusion of a large cake, when in fact only a small portion of it (usually the top tier) is edible. Display cakes are almost always supplemented with sheet cakes or cupcakes to feed the majority of the guests.
Michelle is AMAZING! She made the whole experience of the cake details so easy!! Especially when we were doing everything from Colorado. Michelle is so creative, easy going and a master at creating the unthinkable!